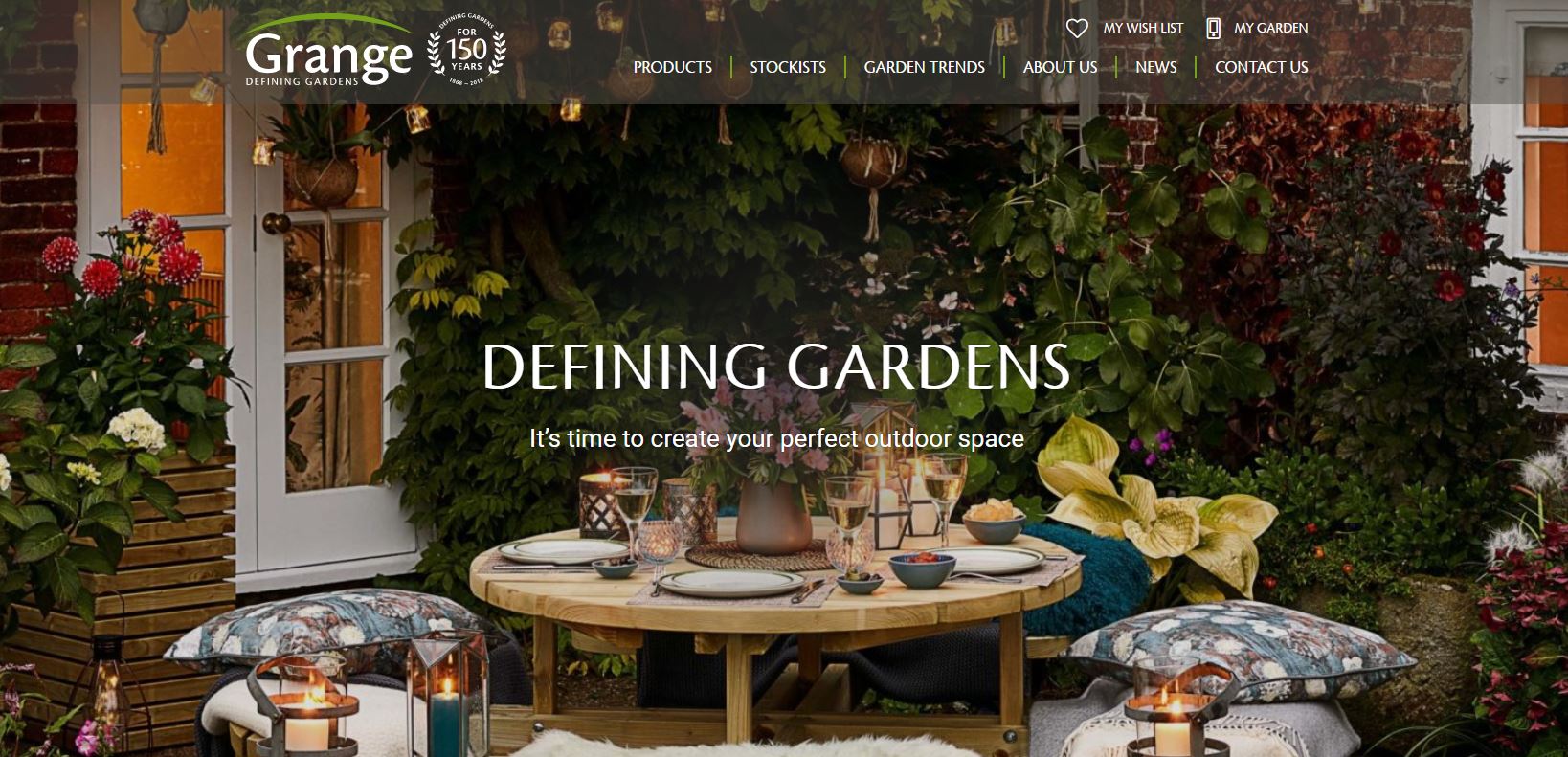 April 6, 2018
Grange Fencing has recently launched our new, interactive website ahead of this year's spring/summer gardening season.
The consumer-facing website, which replaces our most recent digital home, has been designed to support our customers through the full purchasing journey, from inspiration to product selection to finding the product in store and making the final purchase.
Features such as 'My Wishlist' enable a visitor to build and store a record of their preferred products; a particularly handy tool for those looking to complete larger landscaping projects. Similarly, the 'My Garden' feature allows a user to upload an image of their outdoor space and add their favourite products to create a 'try before you buy' visual representation of how products would sit against the backdrop of their own garden.
Our Grange Sales & Marketing Director explains, "With an increasing number of consumers turning to online sources for garden inspiration, we were keen to create a platform that made it easier than ever for a customer to get a true feel for our products without ever leaving the comfort of their sofa! The intuitive design of the new website simplifies the customer's shopping journey and supports them at every step, from finding the products they love to making a purchase with their nearest stockist."