Whether you're looking to create a quiet urban retreat or a garden for gatherings, we're here to help you make the most of your outdoor space.
From fence supplies, such as traditional fencing to our decorative garden collections, our products have been carefully crafted to fit seamlessly within your outdoor space, allowing you the freedom to design an area that is as unique as you are.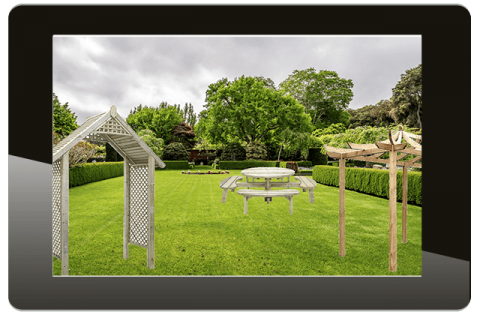 My Garden
Create your dream look using your favourite Grange products. Add an image of your garden then simply rotate, resize and flip products on your Wish List to see how they would look in your own outdoor space.

grange products featured in the media, a great source of
ispirational ideas from the professionals
Garden Trends
If you're planning to become a garden trendsetter, then you've come to the right place! Our extensive range of fencing supplies and garden collections feature something for everyone, as well as represent some of the freshest, leading ideas and styles within the world of gardening and fencing right now.